It is common for businesses to try to find areas to lower costs when it comes to digital marketing, but we can guarantee that your website is not the place to do it. Yes, a website can be an investment, so we recommend looking at it as just that – an investment into the success of your company. A quality website design can enhance your company's visibility, generate new leads, and increase your online conversions. Your business needs to have a well-designed website to tap into the increasing number of people using the Internet to research companies before purchasing products or services. In today's blog, we hope to convince you to rethink your marketing strategy and invest in a quality website for your company. Here are just a few of the reasons your business needs a well-designed website.
Nail That First Impression
The majority of consumers will look up your company online before considering purchasing from your business or working with your business. This means that your website often makes the first impression for you and your company. Don't risk losing potential clients due to a poorly designed or generic website. Hubspot recently found that 90% of people will leave a website because it is badly designed. It is very unlikely that these people will return to your website once they have left. That's an extremely high percentage of potential consumers that your business is losing to your competitors with more quality websites. Our team is here to prevent this loss in visibility and leads for all our clients. Bailey Creative's expert web designers and developers can create a high-quality website that reflects the needs of your business and attracts new consumers. Custom websites allow you to go past limited templates to enhance your users' experience with visual elements and a user-friendly, functional design.
Help Your Business Stand Out
Your company's website is your chance to stand out from your competitors who are using stock photos and generic templates. Just like there are ways to make your brand stand out on social media, we can help your website stand above your competitors' websites. Adding a design flair and creative edge will help people remember your business over your competitors when they need to purchase a product or service. Skip the generic website templates that thousands of other websites are using for a more custom design that suits the unique needs of your business. Think about it like this: your website will be how online users remember your company, products, and services. You need a design that stands out and helps users remember your brand, so they end up choosing you when they need to purchase your product or service.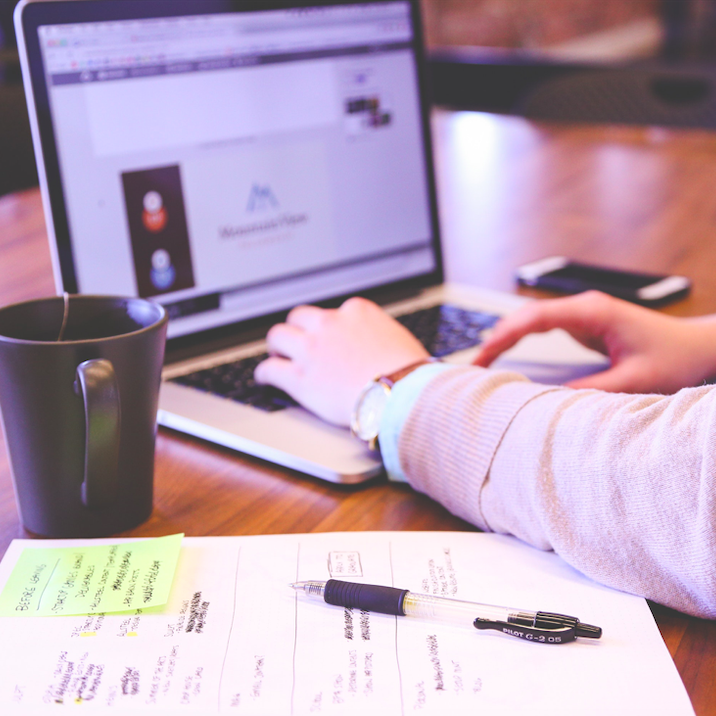 Customize Your Online Image
The best way to help your website stand out amongst your competitors is to customize your online branding. Our website developers will consider specific elements that are unique and original to your brand that need to be echoed on your website. Maybe you have superior customer service, a compelling business narrative, outstanding reliability and convenience, the best quality products or services, or the ability to solve your clients' specific problems. We will sit down with you to discuss what makes your business different so that we can highlight these unique qualities on your website. We are able to tailor your website to fit your brand's style and specific needs through design elements like colour, fonts, layout, as well as expertly designed graphics, videos, and visuals. We will also implement the more functional needs of your company so you can use your website as a tool that extends your business online. These can include functions like online reservations, virtual quote forms, eCommerce shopping carts, and whatever else will enhance your website's marketing impact.
Optimize Your SEO
Many website design features can influence how you publish content on your website which will inevitably impact how search engines crawl and index your site. Having a poorly designed website will have direct impacts on your search engine rankings. Don't risk jeopardizing your on-page SEO fundamentals and battling for visibility – a battle you will constantly be fighting with an inadequate website. Instead, leave your website design to our expert web developers who can code your website to be SEO-friendly. By optimizing your website and business for online consumer behaviour, we can keep your business ahead of your competition on search engines and increase your brand's exposure. Working with Google Analytics, Google AdWords and organic search engine optimization methods, Bailey Creative can generate new leads, track your return on investment, and add conversion goals. Essentially, our team can tell you exactly where your website traffic is coming from, what keywords your consumer base is using the most, and what they find the most useful on your website. Check out our SEO services to learn more about how we can help you reach the audiences your business needs.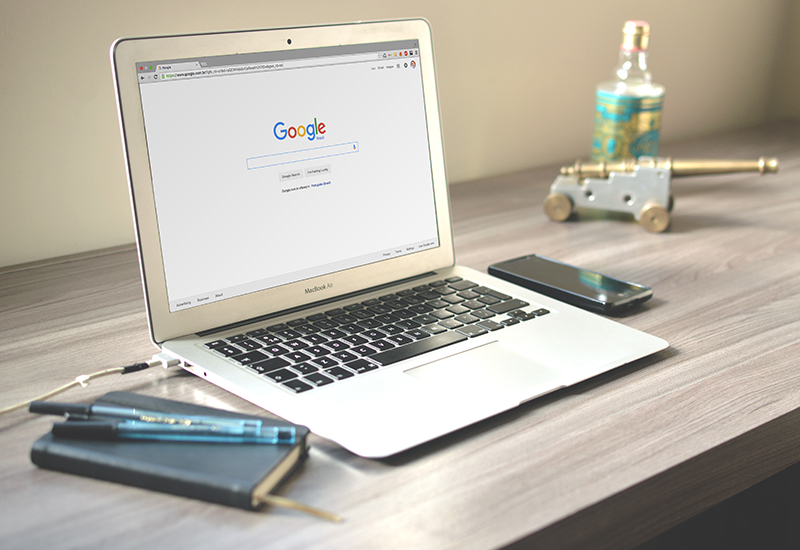 Enhance User Experience
Even if you have considered and implemented all the above tips, it will mean nothing if your website is substandard in terms of user experience. No matter how nice your website looks, if it does not function well for your consumers then you are not going to see conversions. Think of your site as your consumers first glance into your company's customer service abilities. Working with our team means you have more control over loading times and mobile responsiveness. This is crucial because Hubspot discovered that 93% of users will leave a website if it loads too slowly and 93% have left because the website did not display properly on their device. We will also ensure that your website navigation is easy and clear so your consumers can find what they are looking for quickly and without frustration. The bottom line is that your company should never be losing potential leads and consumers simply because your website is not optimized for easy user experience.
We're Here to Help!
Want more help or advice on the design of your company's website? Check out our Web Design and Development services for more information about how to bring your dream website to life. As a digital marketing agency, we're here to answer any questions you may have and to help your business grow online to reach new consumers. Contact us if you're ready to improve your online channels and build your brand's digital marketing potential.