Google reviews are still incredibly important for the perception and success of your business. No matter how great your products and/or services are, what other customers have to say about your business is often more important when it comes to gaining new customers. Receiving more positive and frequent reviews will create more leads, purchases, and a higher SEO ranking for your business. This is especially true because Google factors the quality and quantity of your reviews into their local ranking algorithm – meaning the better and more frequent your reviews are, the higher you will rank on the local search pages. Want to learn how you can improve your Google reviews? Here are Bailey Creative's top tips to help your company get on the right path to gaining more and better Google Reviews.
Ask Customers Directly
One of the most effective ways to get more Google reviews for your business is still the good ole' fashion in-person or phone request. Anytime you are having a great interaction with a client, either when you're having a conversation with them or just finished a successful project or sale, there are plenty of opportunities to ask for a review. This is the most direct way to ensure that your satisfied customers know that you would like them to leave your business a review. Always make sure you outline how a customer can go about leaving their feedback and emphasize to them how quick and easy the process truly is. Sometimes customers are less likely to leave a review if they think it will take a long time, so remind them that just a sentence or two of writing is plenty! Although it is always lovely to see long reviews for your business, don't let length deter your happy customers from adding their thoughts.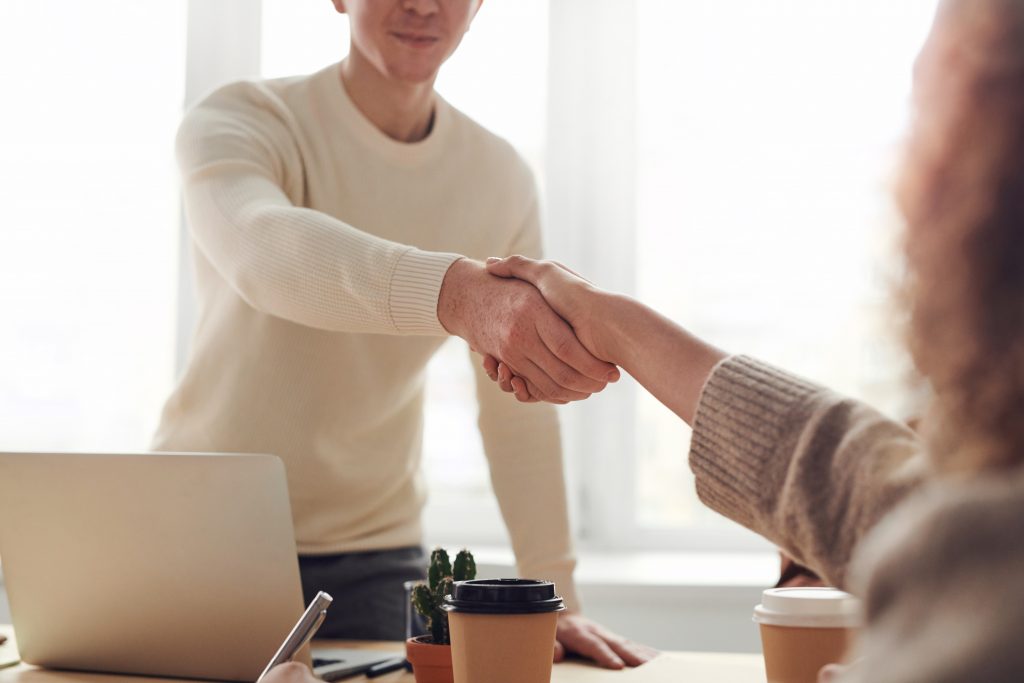 Send Follow-Up Emails
It's also good practice to always email a customer after they have purchased your products or services. You can set up your email system to do this automatically if you collect your client's emails (which you should be doing for newsletters anyway). This is a great reminder for customers and helps you stay present in their minds even after you have completed a sale. On top of the brand awareness benefits, asking for review via email is also great because your customers are already on their device and can easily open a new tab to leave your business a review. Make sure your emails feel personal, thank your customers for choosing you, and outline how important their feedback is to your company.
Create a Google Review Link
Within these emails, you can also create and include a review link. Eliminate any additional steps that could deter your clients from leaving reviews by providing them with a link that takes them directly to the writing stage. You are essentially taking away roughly five steps and turning the process into one easy click for your customers. Google has a tool that lets you create a shortcut link that takes your customers right to the review section of your Business Profile in just one click. Follow these steps to create your company's Google review link. You should include this new link in all your emails to clients, as well as in your newsletter campaigns and on your website.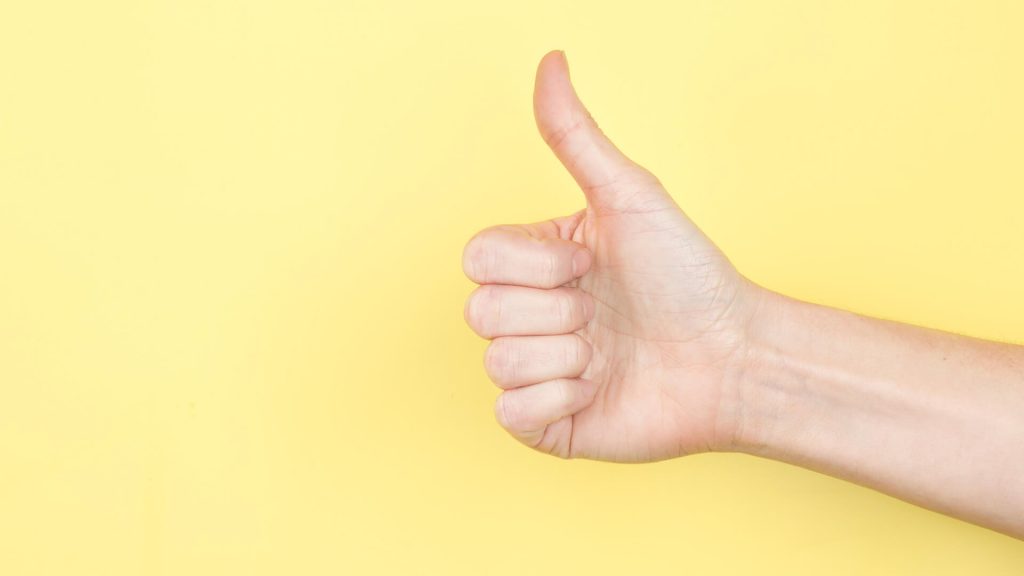 Leave Review Cards
Another offline method for getting more Google reviews is to create "leave us a review" cards that you can leave behind after each sale or successful project. Remember to include your business name on Google and your direct shortcut link on the back of these cards so your customers can get to the correct place to leave their reviews. These cards are essentially pieces of marketing collateral that you can leave behind at your customer's property, include in any mailed flyers, and place in bags along with receipts. There are tons of examples and templates online that you can use as guides to create your own cards. Try to have fun with these cards and get creative to add your own design flair that will help your business' brand stand out, impress your customers, and entice people to leave reviews.
Add a Google Review Page to Your Website
We always recommend that our clients add an entire page dedicated to testimonials and reviews to their websites. This page is important and should therefore be accessible from the main navigation menu of the site. This page is not only your chance to show off your happy customers, build credibility, and instill trust, but it also encourages others to leave similar reviews. We also suggest adding review call-to-action buttons throughout your website, particularly in your footer so that it appears on every page. Visitors often spend the most time looking at your website's menu items and buttons so include opportunities to highlight your reviews and ask for new ones wherever possible.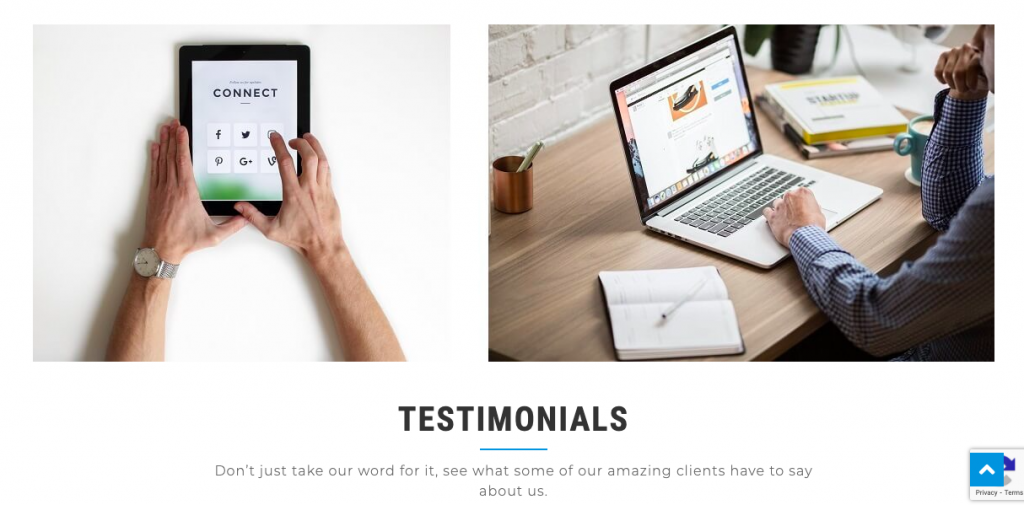 Respond to Reviews
Answering your Google reviews shows your customer base that you are actually listening to them and are willing to engage with their feedback. This helps push the idea that your customer's ideas are important to you and that leaving a review is actually worth your clients' time. Try to respond to positive reviews as quickly as possible and thank the reviewer for their kind words. If you receive any negative reviews, again respond ASAP to provide polite opportunities to resolve any issues.
We're Here to Help!
We hope this blog helps you understand how you can get more positive and frequent Google Reviews for your business! Want more help or advice on how to create more brand awareness, gain more visibility within your industry, and grow your customer base? Check out our Search Engine Optimization services for more information about how we can help grow your online business and reach your marketing goals!
As a digital marketing agency, we're here to answer any questions you may have and to help your business grow online to reach new consumers. Contact us if you're ready to improve your online channels and build your brand's digital marketing potential.