One of the most crucial steps in a successful SEO campaign is choosing the right keywords for your brand's unique needs. Choosing the most effective and balance keywords will help you increase website traffic and connect you with the right target audience. Keyword research continues to be essential for businesses that want to gain insight into their target audience and consumers. This process involves finding and analyzing search terms that these people are entering online so that your content strategy effectively reaches and engages with the correct audience. Knowing what keywords your consumer base is searching for will help your business focus your website content on topics that relate to and answer questions regarding these words. In today's blog, we want to outline how we go about choosing the best keywords for each of our clients to ensure the success of their online brand.
List Relevant Topics
We recommend starting your keywords research by thinking of at least five generic topics that are relevant to your business. These are umbrella topics that are important to your brand and will help you pick more specific keywords later. Think about what topics you are constantly talking about with coworkers, explaining to your target audience, or selling to your consumers. This is the brainstorming stage at which our team can help really define your business and brand. We can help you understand your niche and what sets you apart from your competition so that you have a better idea of the kind of information people require at every stage of their interaction with your brand. Think about the topics you want your business to be known and searched for so that we can target the related keywords later.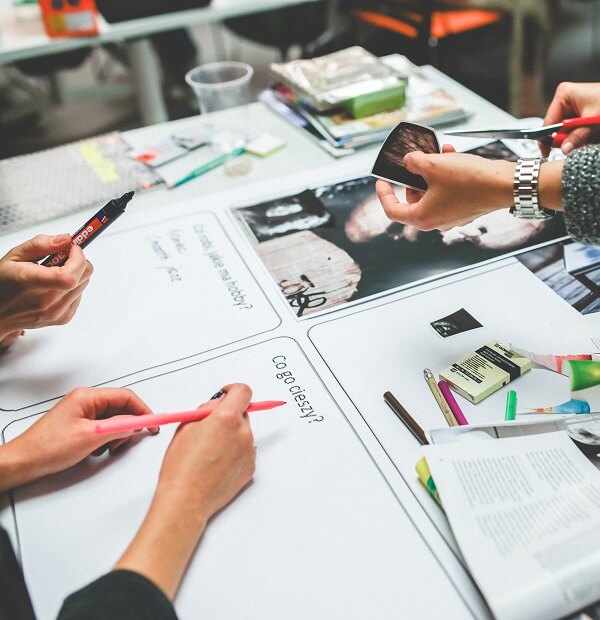 Define Your Target Consumer
The next step might be the most important: get to know your consumers. Put yourself in the shoes of your ideal consumer to figure out what exactly they would type into a search engine. What topics or phrases would your consumers be searching for that you would want your business found for? If a consumer wanted to find one of your products or services, what would they type into a search engine? It's always a good idea to get multiple opinions on this, even people not connected to your business, so that you can get an unbiased and real gauge on what people are searching for. Ask your coworkers, friends, family, and/or current customers what words or phrases they would enter when searching for your products or services.
The Bailey Creative team can set up website tracking using Google Analytics to help with this process. We're able to track where your website traffic is coming from, what keywords your consumers are using the most, and what they find to be the most useful content on your website. This data will allow your business to measure how important certain topics are to your audience and where you might need to create more content to be successfully ranked with relevant keywords. The more you know about the origins of your leads and your consumer base the better we can optimize your website for brand exposure.
Create Keywords Under Each Topic
Now we need to get to work filling in your umbrella topics with more specific phrases or keywords that you know your audience is typing into search engines. Take a topic and think about what people would type in relation to it when searching for answers or a service/product. This is your chance to brain dump all of the potential phrases your consumers would be searching for – this will not be your final list so don't feel like you need to hold back or refine your ideas at this stage. Remember that our team will have already helped you discover what your website is currently being found for. We can provide you with topics and more specific keywords that people are using to arrive at your website as a starting point for other ideas. Once you have a substantial list of keywords for your first topic, repeat the process for all of your umbrella topics until you have them all filled out.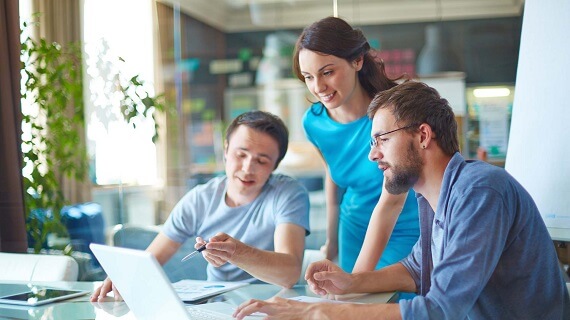 Do Your Research
We recommend then doing research into both related terms and the terms your competitors are targeting. A great way to make sure you are not missing any keywords for any of your topics is to do a quick search yourself. We recommend typing a keyword or topic into Google to see what related search terms appear near the bottom of the page. These suggested searches are awesome for sparking some ideas for other related keywords that you may want to add to your list. We also recommend looking into what your competitors are targeting. Make a list of your main competitors, go to their websites, read the content for repeated phrases or keywords, and view their metatags. This will help you see if you are forgetting any keywords and broaden your existing list.
This is where the Bailey Creative team can really make all the difference to your SEO strategy. We are experts at conducting this kind of research for our clients and have the necessary tools to narrow down your keywords to an effective list. We can tell you what the search volume and traffic estimates are for each keyword your considering so that we choose the keywords with the most return on investment. We always try to create a balanced keyword list that contains terms with a healthy mix of search volume and traffic so that you are not targeting terms with way too little volume or high competition. Our team can help you decide which keywords are trending upwards and are worth more of your brand's focus.
We're Here to Help!
Want more help or advice on how best to conduct keyword research to better optimize your website's SEO? Check out our Search Engine Optimization services for more information about how to get ahead of your competition and maximize your brand exposure. Leave the keyword research and tracking to our team of experts who can provide full package SEO work to help you attain and exceed your search engine ranking goals. As a digital marketing agency, we're here to answer any questions you may have and to help your business grow online to reach new consumers. Contact us if you're ready to improve your online channels and build your brand's digital marketing potential.