We live in a world of digital transformation, where businesses must adapt their brands to take place in the digital environment. From the sales process to customer service and online social selling, consumers have come to expect every aspect of a business to be present online. However, not every business has knowledge and experience on how to be successful in the digital world. So, this is where digital marketing agencies come to play. From website development to SEO, social media, and copywriting, there are several marketing agencies out there that can take care of your digital marketing for you. But how do you choose the right agency for both your company and your brand? This month's blog will dive into some tips and advice on how to choose the right digital marketing agency for your business!
1) Define Your Needs, Objectives, and Budget
The first step in choosing the right agency for your business is to have a strong understanding of your business's marketing needs and objectives. Identify what you want to achieve through your digital marketing efforts, along with the role the agency will play in helping you achieve your goals. Having a clear vision regarding your company and the marketing services you need is vital to ensuring the partnership will work. Whether it be launching a new product or service, building an online community, developing a new website, or revamping your brand identity, make sure to fully define your marketing objectives before you begin your search. It's also important to set a budget in terms of how much you're willing to spend on your digital marketing efforts and how you would like to allocate your budget for each of your marketing objectives. Identifying your internal needs will help you filter through marketing agencies accordingly, as well as help you determine an in-house plan for when you begin working with an agency.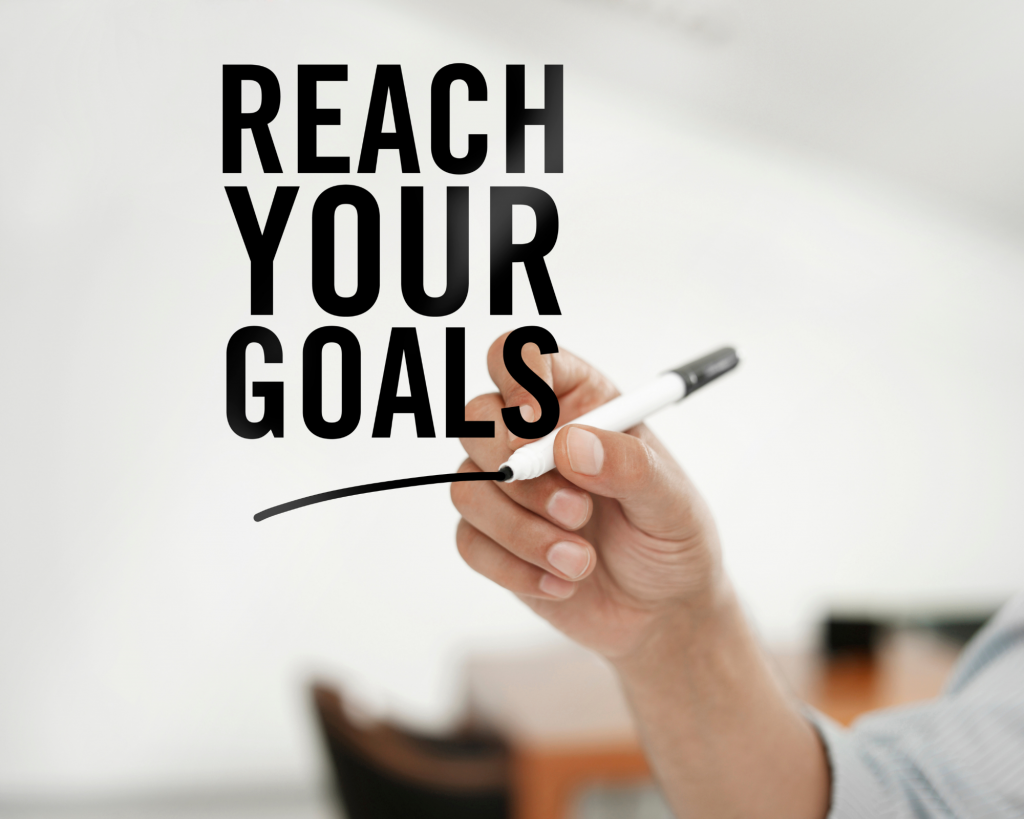 2) Do Your Research
With many reputable marketing agencies within the industry, you should do some research to ensure you choose an agency that aligns with your company's goals and deliverables. Every agency is different, and the best way to establish a partnership that will produce results is to find an agency that has a strong track record of doing so. Established digital marketing agencies should be able to provide you with case studies, as well as show you their past work. It's important that they showcase the processes and strategies that help them achieve their client's goals. An agency with an impressive client list will, of course, be highly attractive, but it doesn't necessarily mean they are the best fit for your business. An agency with a niche in your field will likely be the best choice for your brand's success. Similarly, you'll want to find an agency that has expertise in the specific marketing objectives you would like to achieve. If you're looking to redesign your logo, don't go to an agency without a graphic designer. If you need assistance with developing your SEO, then find an agency that has expert experience in search engine optimization. When communicating your marketing needs and objectives, the agency should be able to offer the strategies they'll use to achieve your desired results. Pay close attention to their processes, along with the services they'll provide to support you in attaining your marketing goals.
3) Find An Agency That Fits Your Company
Digital marketing agencies not only market their client's products and services, but also market their own. When researching different agencies, take a look at how they market themselves, along with how they present their business through their online platforms. If you like their website and find it easy to navigate, it's a good sign that the agency will be able to produce your desired results. In contrast, if their website is poorly designed and difficult to follow, it's likely that their output will not align with your goals. If an agency isn't executing its internal projects at a quality level, chances are, it won't be able to deliver your desired results. An agency's website and online channels will showcase exactly who they are as a company, along with how effective their services will be in supporting your brand. Moreover, social proof such as testimonials, client reviews, and social media channels will provide valuable insight regarding what it's like to work with the agency. So, make sure to take a look at their social media channels, along with what others have to say about their experience with the agency.
In addition to the digital presence of a marketing agency, it's important that you find an agency that directly aligns with your company's culture and values. You want an agency that will fit in with your environment and your way of doing business. If your brand consists of light and casual branding, a professional, corporate agency might not work well with your brand. If you have a small business, you may be better off working with a smaller agency, and if you're a local business then an agency based in your area may be the best option. Think about your brand as a whole and what type of agency will fit into your company's vision and culture.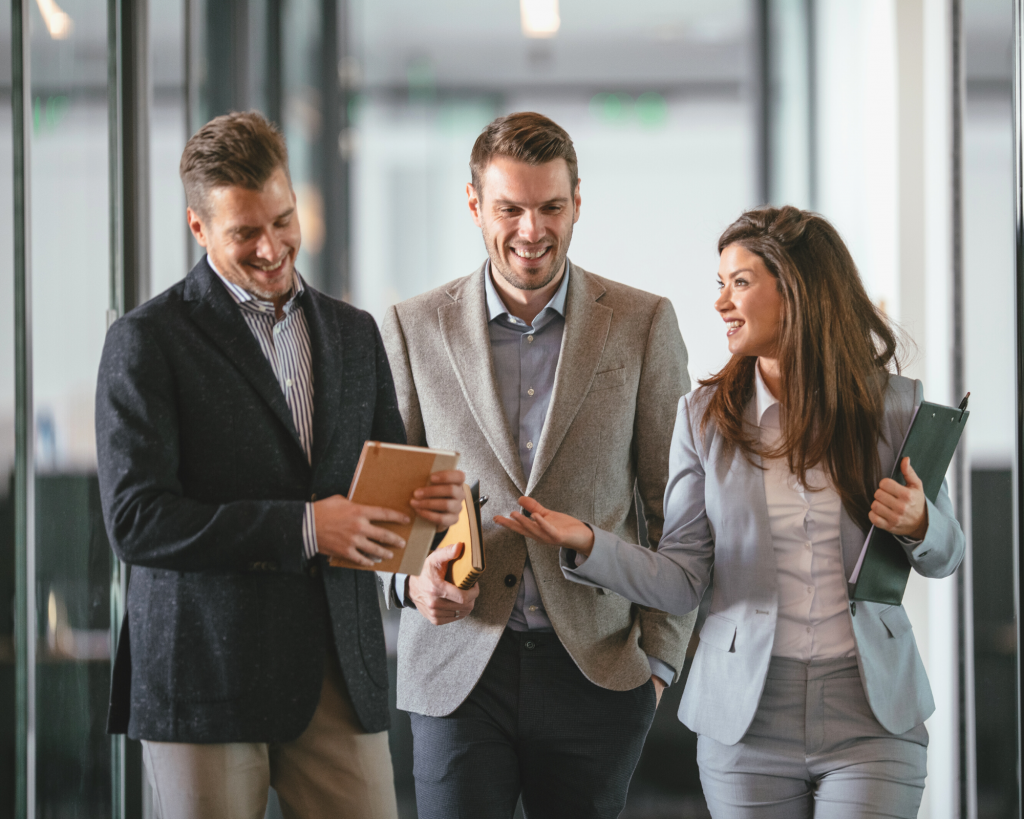 4) Make Sure The Agency Is Up To Date On Strategies and Processes
The digital world is constantly evolving. With that, digital marketing agencies should be able to adapt to the ever-changing environment. From staying up to date on marketing trends to continuously updating advertising audiences and SEO methods, it's essential that marketing agencies stay up to speed on both the digital world and their marketing strategies. In order to incorporate new elements into your marketing plan, agencies should have a streamlined process in terms of following developments and marketing trends. So, when deciding which agency to hire, make sure the agency's strategies are continuously updated to align with what is current in the digital world.
5) Take Your Time and Plan for the Long Term
Hiring a digital marketing agency should be a strategic partnership that pushes your business forward. This partnership should be viewed as a long-term relationship that will set your brand up for a successful future ahead. It will likely take some time to find the perfect fit, but it will be well worth your while. You want an agency that will put in the time and strategies to ensure you reach all of your marketing goals and objectives. You should really view the process as if you're making internal hires within your company. An open and transparent relationship that involves collaboration, cooperation, and marketing experts who are on the same page will achieve the best results. The agency should understand and align with your company's wants, needs, goals, and objectives, and provide value to your company in terms of your overall marketing efforts. So, take extra precautions during the hiring process and make sure you don't rush things, otherwise, you may end up wasting your time and money with an agency that doesn't produce your desired results. An investment in your search for the right digital marketing agency will account for a significant ROI, along with long-term success for your business.
6) Trust Bailey Creative With Your Digital Marketing Efforts
Here at Bailey Creative, we offer a variety of digital marketing services that will take your marketing efforts to the next level. From SEO to website design & development, social media, copywriting, branding, and advertising, our team of marketing specialists has the experience and expertise to deliver results and support your business in reaching all of your digital marketing goals. Head to our service pages to learn more about our digital marketing services or feel free to contact us to begin your journey towards successful digital marketing. We look forward to developing marketing solutions that work for you!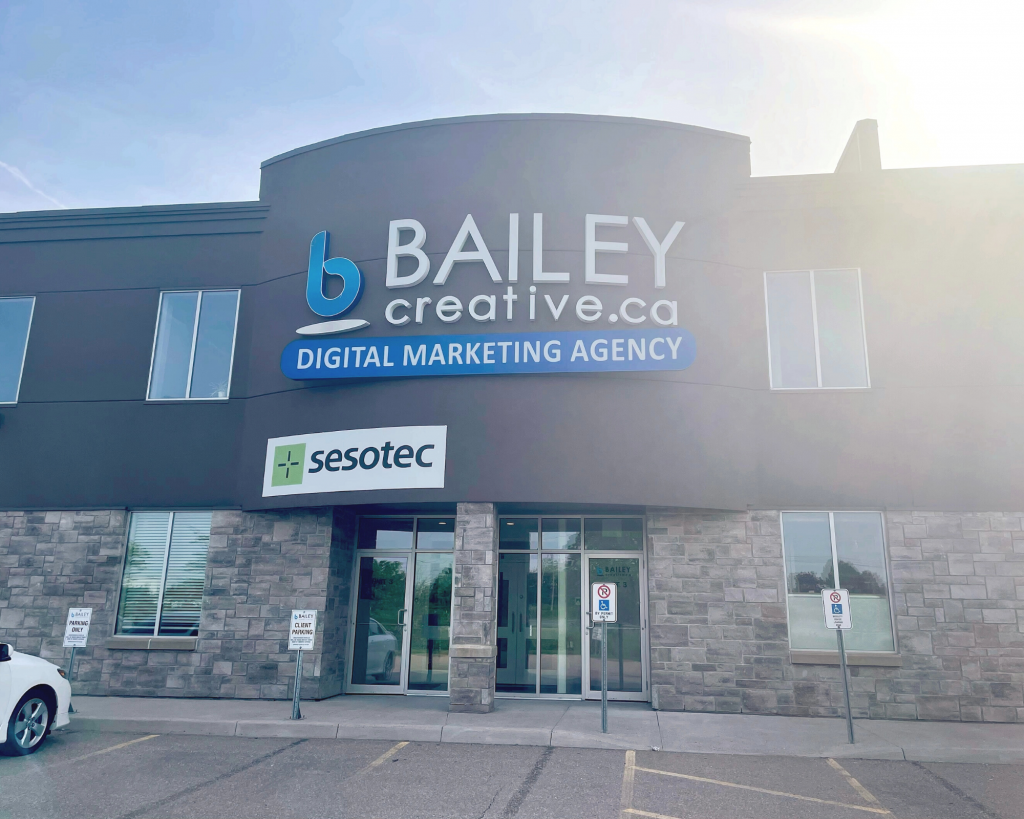 —
We hope this blog provided you with valuable insight regarding how to choose the right digital marketing agency for your business! If you need further support in marketing your business, Bailey Creative can help you unlock your digital marketing potential. Check out our digital marketing services to learn how our team can support you in reaching all of your marketing goals! Please feel free to fill out our contact form, give us a call at 519-837-8333, or send us an email at info@baileycreative.ca to get started!
Want more digital marketing advice, tips & tricks, articles, and facts? Don't forget to sign up for our monthly Digital Digest Newsletter to stay up to date on our services and ideas! As a digital marketing agency, we're here to answer any questions you may have, help your business grow its digital presence, and reach the audiences you need. Contact us to grow your online channels and to build your brand's digital marketing potential today!