Social media is a powerful tool that has changed the way we communicate with target audiences, brands, and consumers. Whether it be for Instagram, Facebook, LinkedIn, or Twitter, it is critical that businesses develop a strong social media calendar to not only connect with audiences, but to grow their brand, build their digital presence, provide valuable content to consumers, and differentiate from competitors. Here are 8 steps for creating a social media calendar that works.
1) Choose Your Social Media Channels / Social Media Audit
Choosing the right social channels for your brand is vital for reaching the right audiences, and ultimately, having a successful social media strategy. With so many social platforms available to your business, you must determine which channels your target audiences are utilizing, and which ones are best suited for your type of business. For instance, Instagram is great for younger audiences who are looking for inspiration and shopping from mobile, Facebook is great for personalized interactions through groups and pages, as well as creating and managing ads, and LinkedIn is great for business pages and B2B networking. So, instead of creating a bunch of social accounts just to be present, really evaluate the different channels to decide which ones will support the growth of your business. This will save you a lot of time from putting effort into channels that you may not need, and allow you to focus your efforts on the platforms that will build your brand. When determining which social channels are best suited for your brand, ask yourself: which platforms are more popular within your demographic, is there a platform that is less relevant for your target audience, is networking with other businesses a priority of yours (LinkedIn), or are you looking to engage with individual consumers (Facebook and Instagram)?
If your brand is already on social media, you should perform a social media audit to track your analytics and help you understand whether you are reaching the right audiences. An audit will also provide you with insight in terms of which content pieces perform the best, and what is and isn't working on your channels. This information will then guide you with your social media strategy, and in turn, develop content that better resonates with your target audiences.
2) Define Your Content Pillars
Content pillars are extremely important for staying organized, planning your calendar, and providing valuable content for your consumers. So, what are content pillars? Content pillars are the 3 to 5 topics that your brand will consistently discuss and create content for on social media. Your content pillars should be specific to your business, but they can also encompass multiple themes. For example, a Marketing Agency can focus on entrepreneurship, marketing advice, and digital media, with specific themes including entrepreneurial tips and tricks, SEO and social media marketing advice, and video and reel content. A fashion brand can focus on clothing style, body positivity, beauty, and mindset. Once you have determined which topics are most relevant to your business, you can narrow down your content pillars and begin blocking out your content.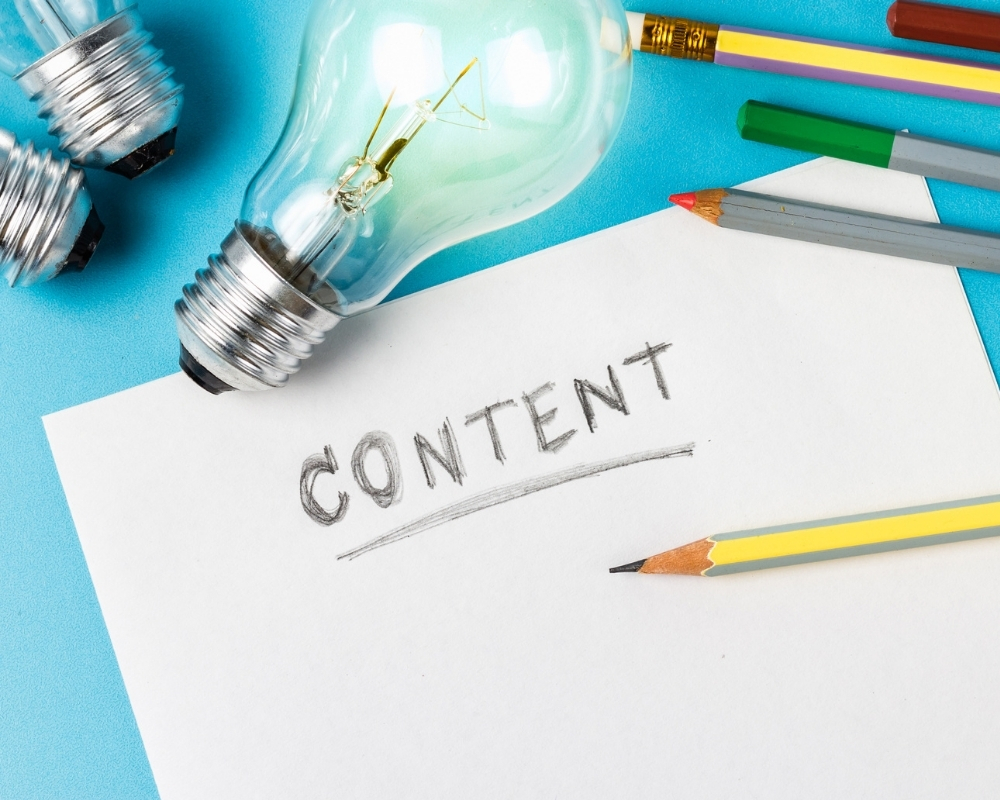 3) Block Out Your Content / Plan Your Posting Schedule
Blocking out your content and planning your posting schedule is the first step in building your social calendar. You'll need to decide how frequently you want to post, as well as which pillar each post will follow. By planning out the theme of each post (blocking your content) according to your pillars, you'll save a lot of time during the creation process as you'll have a foundation for each post. For example, a Marketing Agency may want to block out their content to include a monthly entrepreneurial tip, bi-weekly marketing advice, a weekly marketing stat, and any updates on client projects. You'll have a set theme for each post, so when it's time to actually create your posts, all of your ideas will be there; all you'll need to do is construct the copy and creatives. Additionally, rather than having to come up with several new posts for each calendar, you'll have set content themes that can be carried through each month. A word of advice, try to construct your calendars a month in advance of posting to ensure you have ample time for reviewing, editing, and scheduling. So, begin constructing your December social calendar at the beginning to middle of November.
This is also the time to build out your asset library. Whether it be in Dropbox, Google Drive, or your company's internal system, you should have a centralized spot for all of your creatives. If you have a design team, blocking your content and organizing your posting schedule can help you send your requests for creative content well in advance. Alternatively, if you use stock images, create an asset library for sourcing images and videos when creating your posts.
4) Begin Crafting Your Posts
It's time to begin crafting your posts! Now that you have blocked out your content, you are probably filled with ideas and want to dive into writing your content pieces. From copy to creatives, construct all of the content that you will need for each post. Don't forget to include stories, hashtags, and locations to build engagement and expand your reach. And there you go, your social media calendar is ready to review.
5) Review and Approve Your Calendar
When you have finished constructing your calendar with all of the copy and creatives, be sure to get a fresh set of eyes on it. Having someone review your calendar will allow for constructive feedback in terms of grammatical or brand errors. A different perspective can also help you refine your posts to ensure the highest quality content for your channels.
6) Schedule Your Calendar
Once your calendar has been approved, you can begin scheduling your posts into your preferred scheduling system. Instead of going into each channel and posting every single post on the day they are scheduled to go out, schedule them into your system and it will do the posting for you. Posting manually can take up a large chunk of your day, especially if you have a high volume posting schedule, so scheduling your posts into a platform will save you a lot of time in the long run. There are several scheduling platforms that you can utilize such as SocialPilot, Hootsuite, Buffer, Sprout, and many more.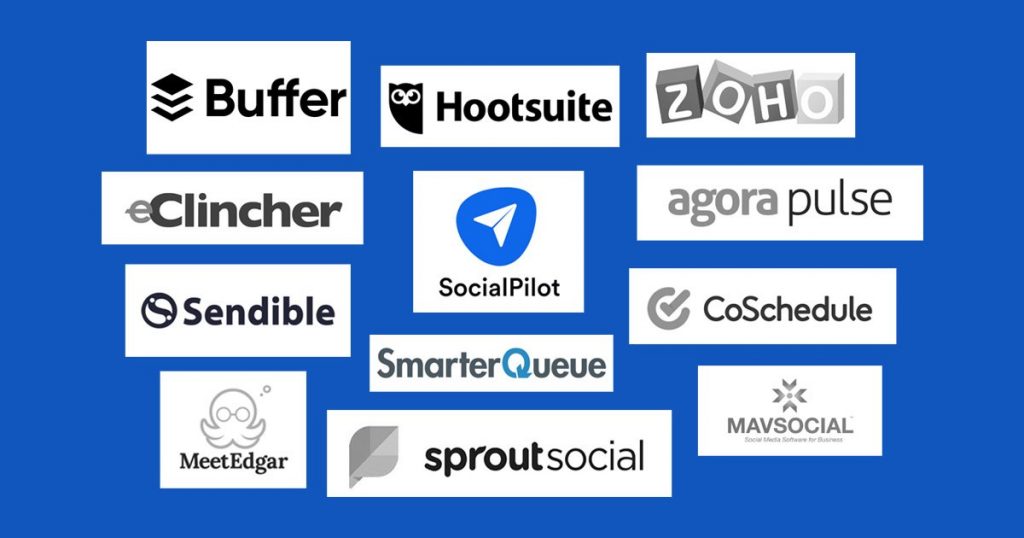 7) Boosting Your Posts and Community Management
If you have extra room in your social media budget, consider boosting your posts for additional reach and engagement. You can target your boosting audience to specific locations, demographics, and interests, which will ensure your posts will reach those who are relevant to your brand. This will be in addition to your organic reach and engagements. Facebook Ads Manager is great for boosting both Facebook and Instagram posts, whereas, LinkedIn and Twitter have their own paid advertisement system that you can utilize within the platform.
Community management is vital for growing your social media channels. Always be sure to actively check in on your accounts, especially after a new post has gone out. Make sure to reply to all comments, tags, and messages in a positive tone that showcases how much you value your audiences and those who are interacting with your accounts.
8) Track and Analyze Your Social Media Channels
Last but not least, you should always track your social media analytics. Keep tabs on your monthly and quarterly reach, impressions, and engagements, which times users are most active, which posts are performing the best, etc., for both paid and organic content. This will help you see your growth on each channel, as well as understand which content pieces are working, so you can continue to refine your social media strategy. You should constantly be testing different content pieces and tracking their analytics in order to grow your brand, digital presence, and relationship with your audience.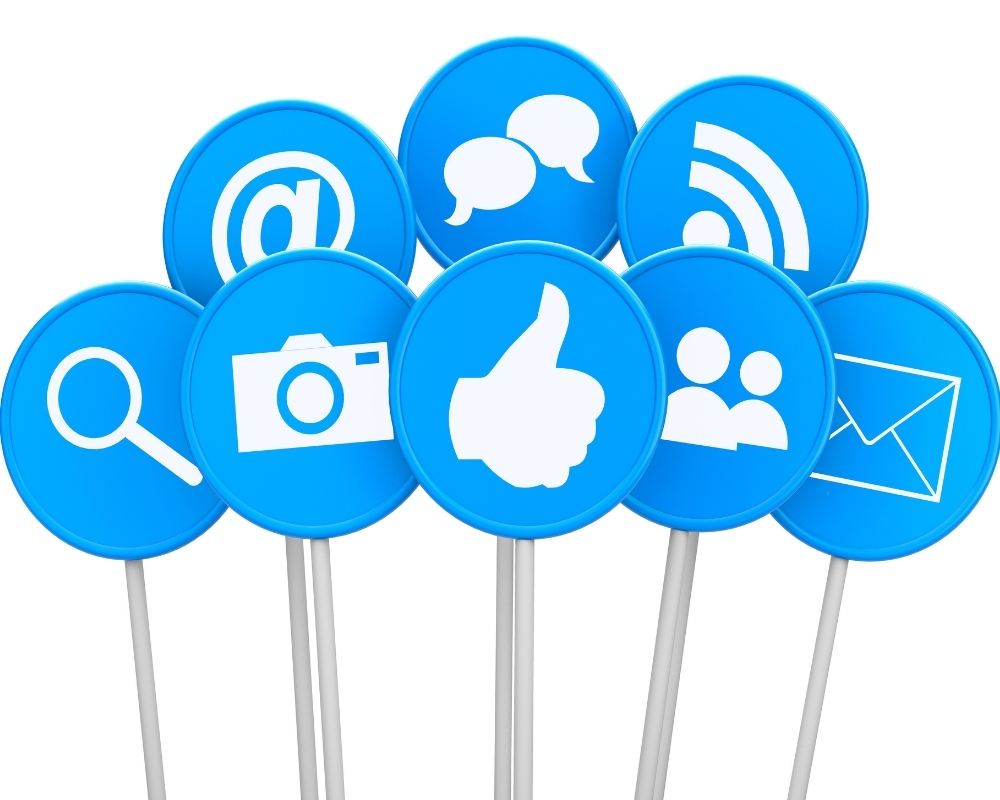 We're Here to Help!
Social media plays a major role in your online presence, so be sure to put in the time and effort needed to build your social media strategy, construct your monthly calendars, and create content that really resonates with your target audience. We understand that building a social media calendar may be out of reach for some businesses or you may not have the time and resources to dedicate to your social media strategy. Fortunately, Bailey Creative is here to help! Our copywriting, social media, and branding services will take the weight off your shoulders. From managing your social media channels to creating content calendars and community management, we can take charge of your entire social media strategy, so you can focus on the rest of your business. It's time to level up your digital presence! Fill out our contact form, give us a call at 519-837-8333, or send us an email at info@baileycreative.ca to get started!
Want more digital marketing advice, tips & tricks, articles, and facts? Don't forget to sign up for our monthly Digital Digest newsletter to stay up to date on our services and ideas! As a digital marketing agency, we're here to answer any questions you may have and to help your business grow online to reach new consumers. Contact us if you're ready to improve your online channels and build your brand's digital marketing potential.