Now more than ever, consumers are relying on digital media to influence their purchase decisions and to determine which brands will provide the most value for their needs. As a business, it's essential that your product or service not only differentiates from competitors, but that your digital advertising lands in front of the right consumers. With various digital ads available to businesses, it's important that you understand the different types so you can determine the best strategy for your business. To help you choose the best digital advertising medium to grow your brand, this month's blog will dive into the different types of digital ads that will attain the most effective results for your business.
1) Display Ads
Display ads are one of the most basic forms of digital advertising. They are primarily comprised of images, text, and a call-to-action (CTA), and they typically appear as a pop-up, landing page, banner, or flash ad on websites and apps. As display ads can be found just about anywhere on the internet, and often consist of an ad space on a website such as a simple square ad or a digital banner ad, they are very affordable and simple to implement. The main objectives of display ads are to deliver a general message about your business, drive consumers to follow your CTA, and spark an interest in learning more about your brand. While display ads may not always turn into direct conversions, they are very effective in terms of brand awareness and introducing your product or service to consumers. If you're looking to make an initial impression on consumers, then display advertising is a great place to start.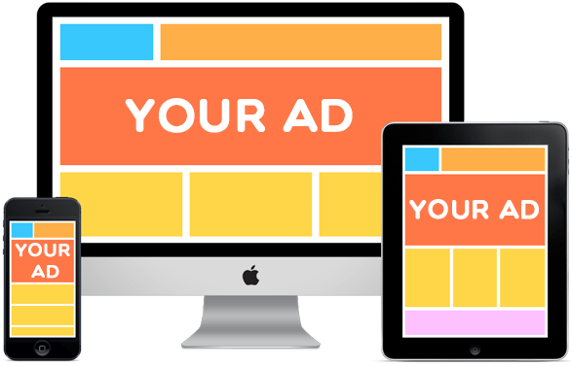 2) Native Ads
Native ads are similar to display ads; however, they have two important differences:
Native ads are extremely targeted and are based on the audience's data points
Native ads are seamlessly integrated into the platform where they are published
As native ads are more strategic and intentional in terms of audience targeting and ad placement, consumers often do not realize they are clicking on a native ad due to its seamless integration into the feed or website. Native ads typically come in the form of recommendations or suggestions based on a consumer's previous behaviour and interests including past purchases, online navigations, downloads, and previous clicks. For instance, when scrolling through websites, consumers may encounter "items similar to…", "recommended products…", and "people also bought…" sections, which are direct examples of native advertising. As these types of ads are extremely relevant to the consumer and follow the flow of the feed or website, they appear to be the most trustworthy and the least obtrusive when it comes to digital advertising. As a result, native ads account for increased engagements and a higher click-through rate than traditional display ads.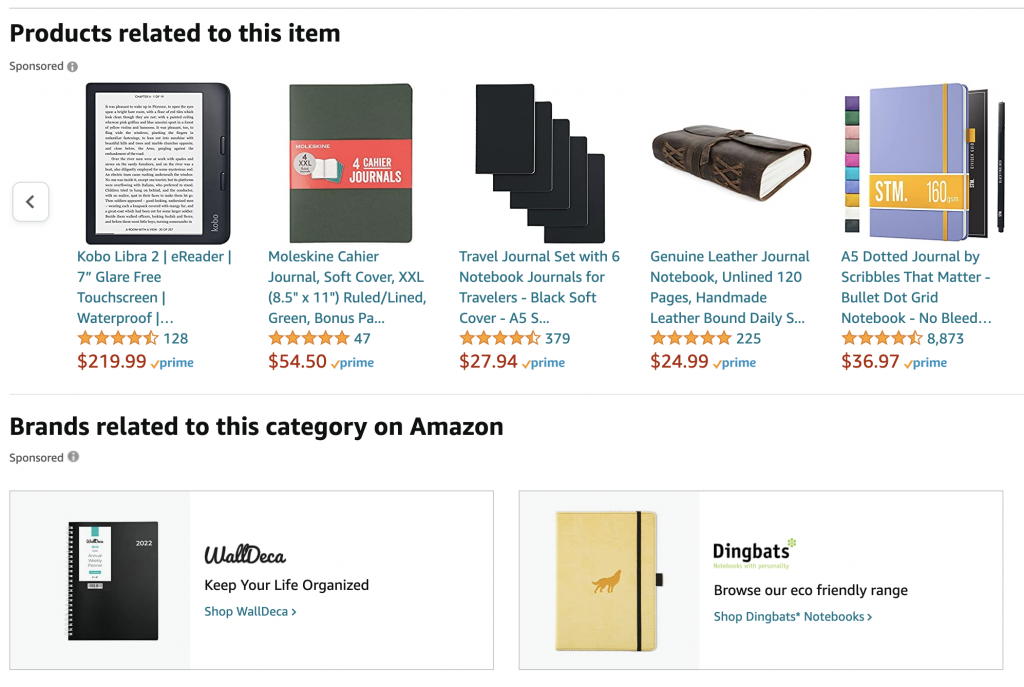 3) Social Media Ads
With millions of users actively engaging on social media platforms such as Facebook and Instagram, social media has become one of the largest hubs for digital advertising. Social media ads are essentially native ads within social media. They leverage previously created social media posts by boosting the posts to targeted audiences. The ads can be created directly from content that has already been posted, making it extremely easy for brands to advertise right from their profile. These ads are then integrated into consumers' social media feeds along with other organic posts, with the ads being labelled "sponsored" or "advertisement". Ads often consist of a CTA and direct audiences to a specific destination, whether it be a website, blog, landing page, etc. The key benefit of social media advertising is that content promoted can be liked, shared, and commented on by audiences. This helps increase the reach and engagements on the ads, resulting in increased social sentiment and brand awareness.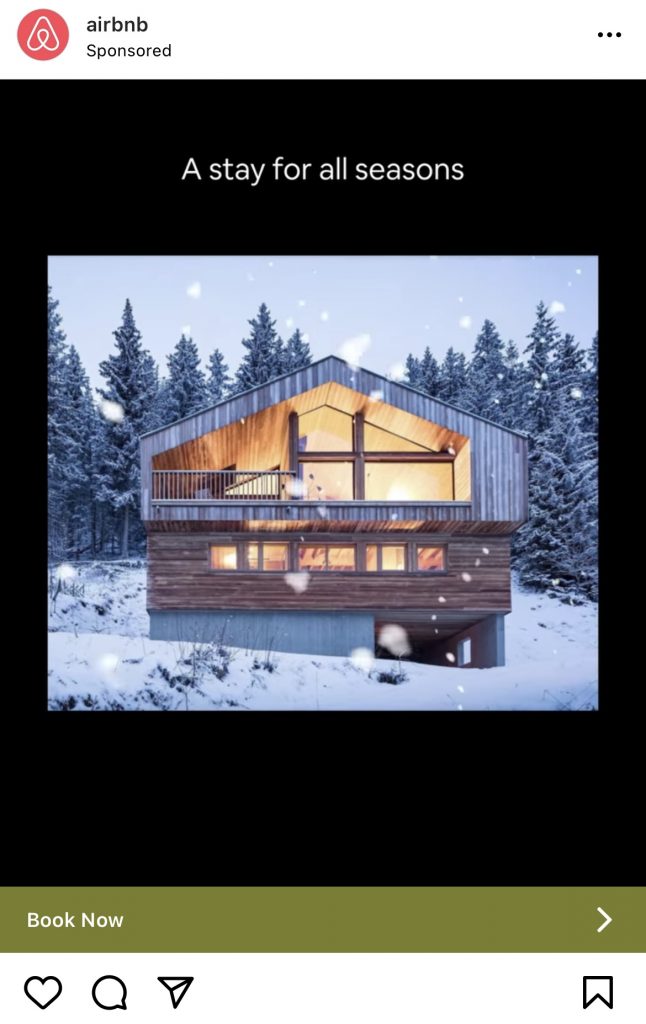 4) Search Engine Marketing
Search engine marketing (SEM) is arguably the most programmatic, conversion-driven digital advertising strategy. There are two basic types of search ads: pay-per-click (PPC) and search engine optimization (SEO), both of which are keyword-oriented and triggered by search engine queries. Therefore, with most online searches involving Google, along with keywords being essential for reaching your target audience, it's important to perform keyword research through Google so you can properly inform your search engine marketing strategies.
So, what's the difference between PPC and SEO? PPC advertising involves the use of Google Ads to create ad sets that drive visitors to a business's website directly through Google's search results. Rather than attempting to earn visits organically, PPC ads allow businesses to bid for ad placements in Google's sponsored links section on the results page, so when consumers search keywords related to their business, the business's ad/website will be the first to appear. In the example below, you can see there are a few sponsored ads that appear at the top of the results page for the keyword "digital marketing". Each time one of those ads is clicked on, a visitor will be sent to the company's website. The company then pays a small fee for each click received, hence, pay-per-click. So, if a business is paying $2 per click and the click results in a $200 sale, the return on investment will be quite significant in comparison to the pay-per-click expense.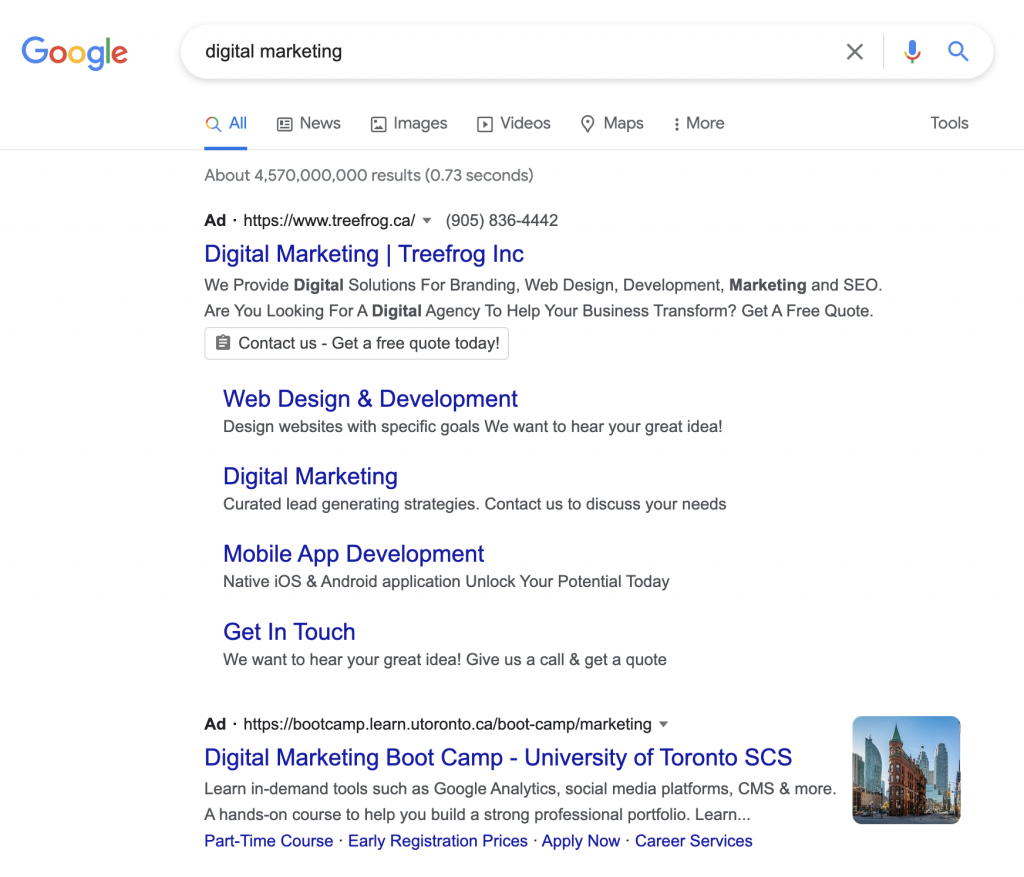 In contrast, SEO is the process of driving traffic to a website through free, organic website optimizations. Through the use of keywords and optimization strategies, SEO aims to improve a website's position in the search results to ensure the highest visibility of the site. As 75% of users never scroll past the first page of the search results, it's vital that you prioritize your SEO to ensure you reach the first page of the search results. Some SEO strategies that you can use to improve your search rankings include:
Identifying relevant keywords with good search traffic potential
Consistently creating high-quality, engaging content that resonates with consumers
Optimizing your content for consumers and search engines
Adding meta-descriptions and meta-tags to your content
Including relevant links from trusted websites
Analyzing and measuring your results
As a business, you should be constantly updating and measuring the results of your SEO efforts. Doing so will help your website to continually improve in Google's search rankings, which will, in turn, account for a significant push in your website's traffic and brand awareness.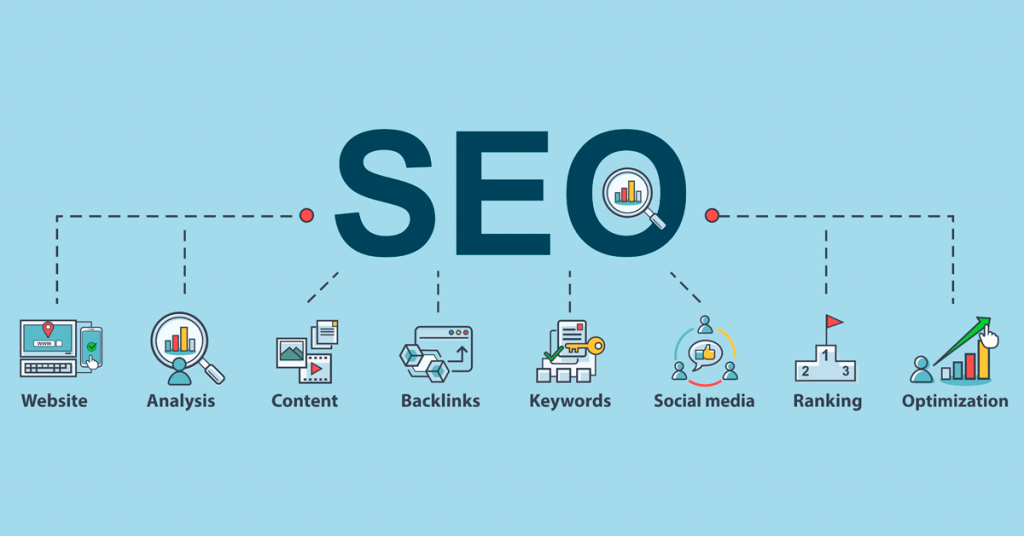 5) Remarketing
Have you ever clicked on an ad and then noticed that you're now seeing more and more ads from that business? Remarketing is a form of advertising that takes display advertising a step further. It uses web page data to show personalized ads to consumers. By using cookies to collect information and data, remarketing works by taking consumer information and showing ads that are relevant and appropriate to their latest actions. For instance, if a consumer added a product to their shopping cart but left the site without making a purchase, remarketing could be used to remind them about the product in their cart and to encourage them to purchase. Therefore, remarketing allows businesses to create extremely relevant and timely ads that follow the interests and actions of consumers.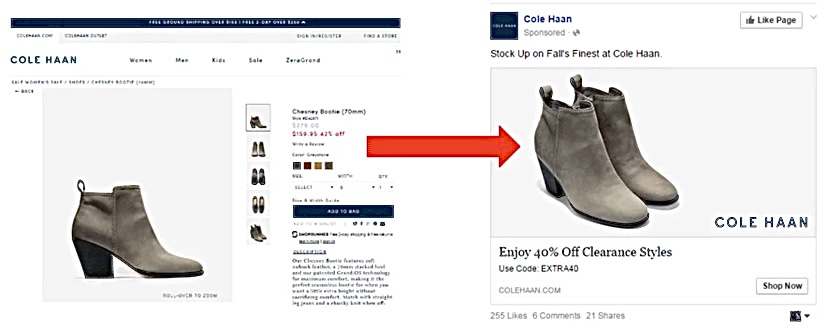 6) Email Marketing
Email marketing is a great way to reach and communicate with consumers who are already interested in your business. It requires consumers to opt-in to your email list, in which you'll know they have an interest in your brand as they are open to receiving your content in their inboxes. One of the most common ways to build your email list is to create a pop-up on your website asking for consumers' email addresses, and in return, consumers will receive some type of discount or promotion. Once you have built an email list of loyal consumers, you can begin crafting your email marketing campaigns. These campaigns can consist of a variety of content including promotions and discounts, blogs, announcements, and company information. The most effective email campaigns are short and sweet and get right to the point. So, start building your email list to help you turn interested consumers into converting customers.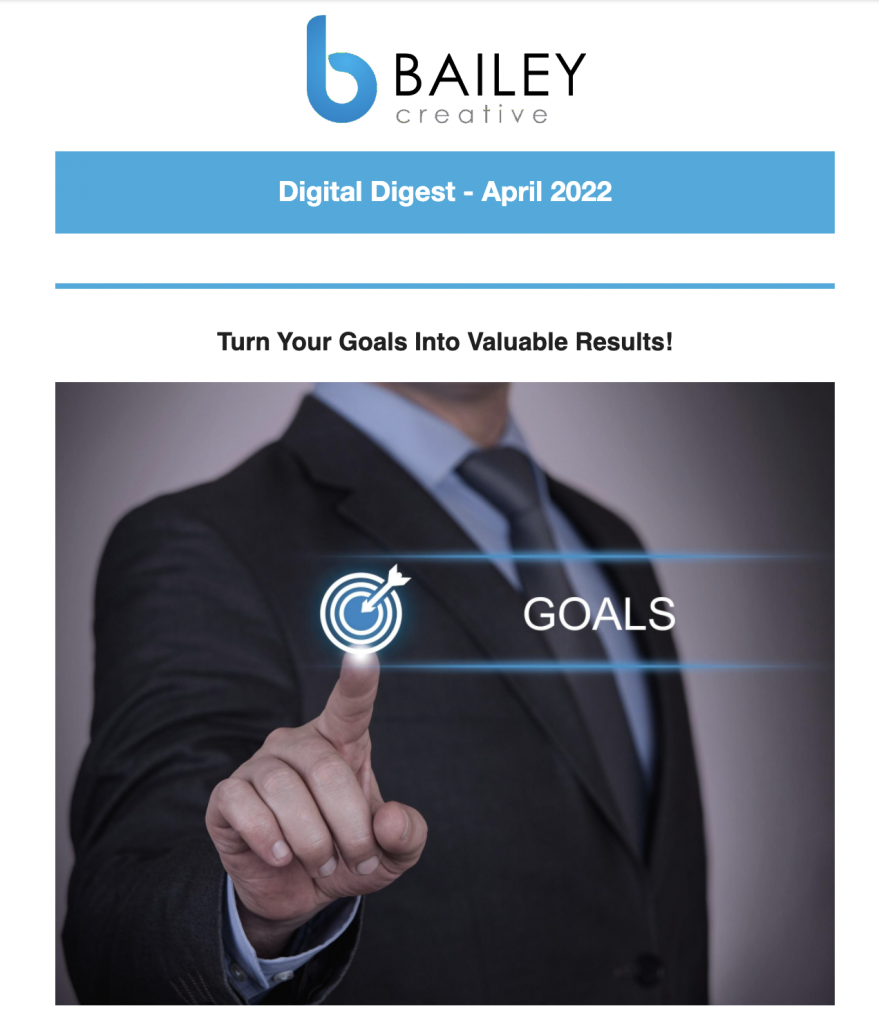 —
With a variety of advertising mediums available to your business, we hope this blog provided you with valuable information regarding the different types of ads that will ensure the most effective results for your business. However, if you need further support in bringing your advertising efforts to the next level, Bailey Creative can take care of your advertising for you. From Google and Social Media Ads to SEO and PPC advertising, our team has the experience and expertise to attain the desired results for your business. Check out our digital marketing services to learn how our team can take your marketing to where you need it to be! Please feel free to fill out our contact form, give us a call at 519-837-8333, or send us an email at info@baileycreative.ca to get started!
Want more digital marketing advice, tips & tricks, articles, and facts? Don't forget to sign up for our monthly Digital Digest Newsletter to stay up to date on our services and ideas! As a digital marketing agency, we're here to answer any questions you may have, help your business grow its digital presence, and reach the audiences you need. Contact us to grow your online channels and to build your brand's digital marketing potential today!